Skip to Resources Section
The Detective Bureau investigates felony crimes for the Sheriff's Office. This dedicated group of professionals has been responsible for the prosecution and incarceration of numerous criminals in Lake County, making our County a safer place to live and work. The phone numbers listed below are secure lines. Please feel free to call and leave any information that would assist Law Enforcement in keeping our neighborhoods safe. The Detective Bureau will also assist people by directing questions or information related to criminal activity to the proper authority.
Lt. Larry Harpster- Detective Bureau Commander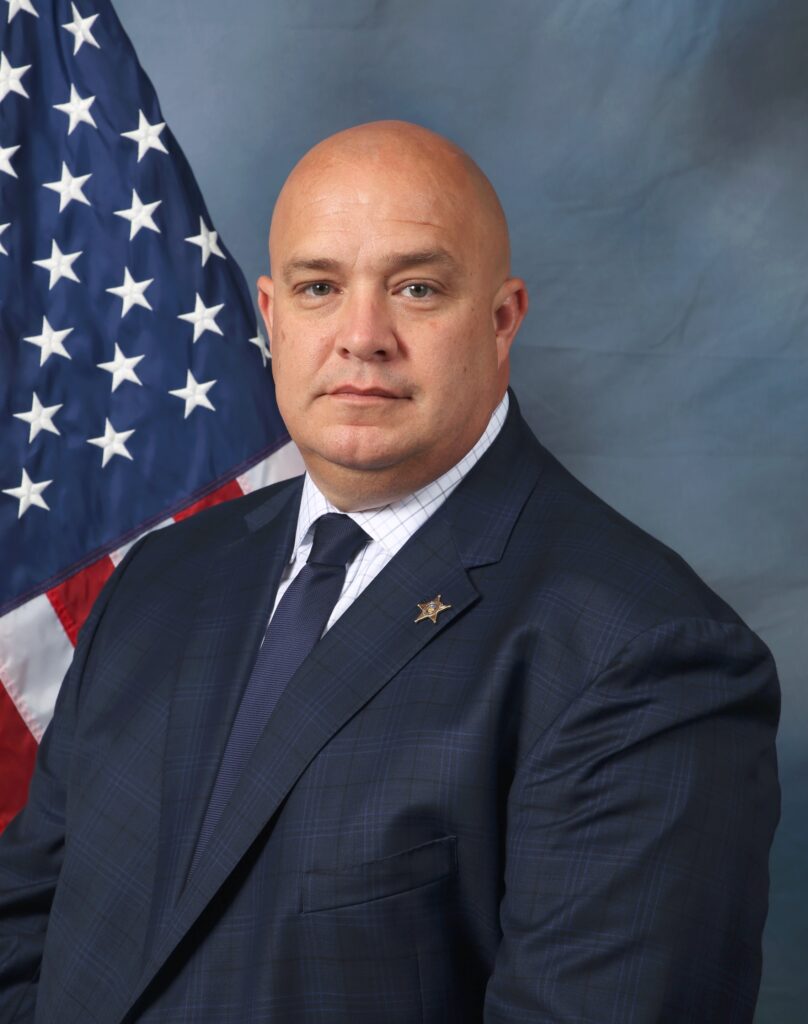 Office: (440) 350-5504
Email: [email protected]
Lt. Larry Harpster, CLEE, PELC is the Detective Bureau Commander, and has served over 24 years in the field of law enforcement, all with the Lake County Sheriff's Office. Lt. Harpster spent the early years of adulthood in the banking industry. Larry is a graduate of the Police Executive Leadership College (PELC), and the Certified Law Enforcement Executive (CLEE) program. Lt. Harpster has held a position on the Lake County Sheriff's Office SWAT Team for 22 years, with 20 of those years as the Precision Rifle Team Leader and he is currently the SWAT Team Commander. Larry also served as a Detective early in his career for 6 years. Lt. Harpster has served in many aspects of leadership at the Sheriff's Office including Road Patrol Deputy, Detective, a Shift Sergeant, and a Shift Lieutenant, and he is the Marine Patrol supervisor. Lt. Harpster is also the school safety trainer and active shooter trainer for the Sheriff's Office, having trained over 8000 civilians in A.L.I.C.E. and Active Shooter/Critical Incident Training throughout Lake County.
The Lake County Sheriff's Office Detective Bureau is unique in that in addition to general duty cases, investigations of crimes that occur within the townships we patrol, we handle a number of cases specific to a Sheriff's Office:
Jail Investigations, assaults, conveyance of contraband, furlough violations etc..
Records requests, Jail and phone call records.
County Office Investigations
Warrant related service/investigations. (Note: At any time, the Sheriff's Office holds about 900 to 1000 active arrest warrants)
In addition to the above, the Sheriff's Office Detective Bureau handles all major internal affairs investigations, not only for the Sheriff's Office but for all county office holders.
The Detective Bureau also conducts pre-employment CVSA exams for not only the Sheriff's Office but also for other county agencies and police agencies. This past year 57 such exams were conducted.
Our Detective Bureau also actively assist's the Lake County Narcotics Agency with informant development and information sharing. Detectives also assist with manpower as needed on an operational basis. One would be remiss not to recognize the Lake County Jail as a source for the gathering of intelligence information / informant development in a pro-active manner. Members of the Detective Bureau stand at the ready to assist any Law Enforcement agencies in the furtherance of their investigation and/or prosecution by arranging/facilitating interviews with inmates or the copying of inmate jail calls, assistance in securing arrest/search warrants or conducting interviews for out of state agencies.
CONTACT US:
Secretary: Melissa Kulchock : (440) 350-5521
Email: [email protected]
Detective Corey Svagerko: (440) 350-5883
Email: [email protected]
Detective Domenic Hren: (440) 350-5532
Email: [email protected]
Detective Donovan Buchs: (440) 350-5599
Email: [email protected]
Detective Jeff Belle: (440) 350-5713
Email: [email protected]
Detective Steven Ross: (440) 350-5562
Email: [email protected]
USEFUL LINKS: COMING SOON
CURRENT FRAUDULENT SCAMS: COMING SOON