Skip to Resources Section
Message from Chief Deputy Jeff Sherwood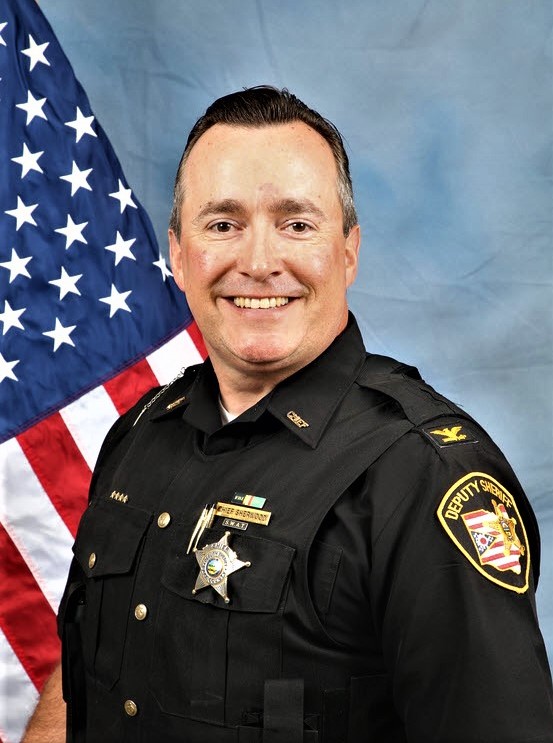 Let me welcome you to our web-site and introduce myself.
My name is Jeffrey Sherwood and I have served over 25 years in field of law enforcement. I am a graduate of the FBI National Academy, 264th Session.  As well, I have graduated of the Police Executive Leadership College, and WMD Incident Command School.  Over my career I have served as a Patrol Deputy Sergeant, Lieutenant, Detective, SWAT team Commander, Marine Patrol member, shift commander, and Court Services Commander.  
The Chief Deputy serves as second in command of the Lake County Sheriff's Office and reports directly to the Sheriff. In the absence of the Sheriff, the Chief Deputy serves as the Acting Sheriff. The Chief Deputy is responsible, under the direction of the Sheriff, for the overall day-to-day operations of the Sheriff's Office. The Division Commanders report directly to the Chief Deputy. These Divisions include: Road Patrol, Detective Bureau, Jail and Corrections, Court Services, Central Communication and Dispatch, Data Processing, Support and Clerical Services, S.W.A.T. Team, Dive Team, and Marine Patrol.
In addition to the internal supervisory responsibilities, the Chief Deputy helps coordinate press and media releases, fields questions from the public and business community, handles labor and contract issues, budget management, manages the Website, Facebook and Twitter accounts and other administrative matters.
If at any time you have a question or concern, I would encourage you to contact me at the Lake County Sheriff's Office, Monday through Friday, between the hours of 6:30 a.m. and 4:00 p.m. My phone number is: (440) 350-5513. A message may be left with the staff after hours (24 hours a day) and I will return your call at the earliest opportunity.
~ Chief Deputy Jeff Sherwood