Central Communications Division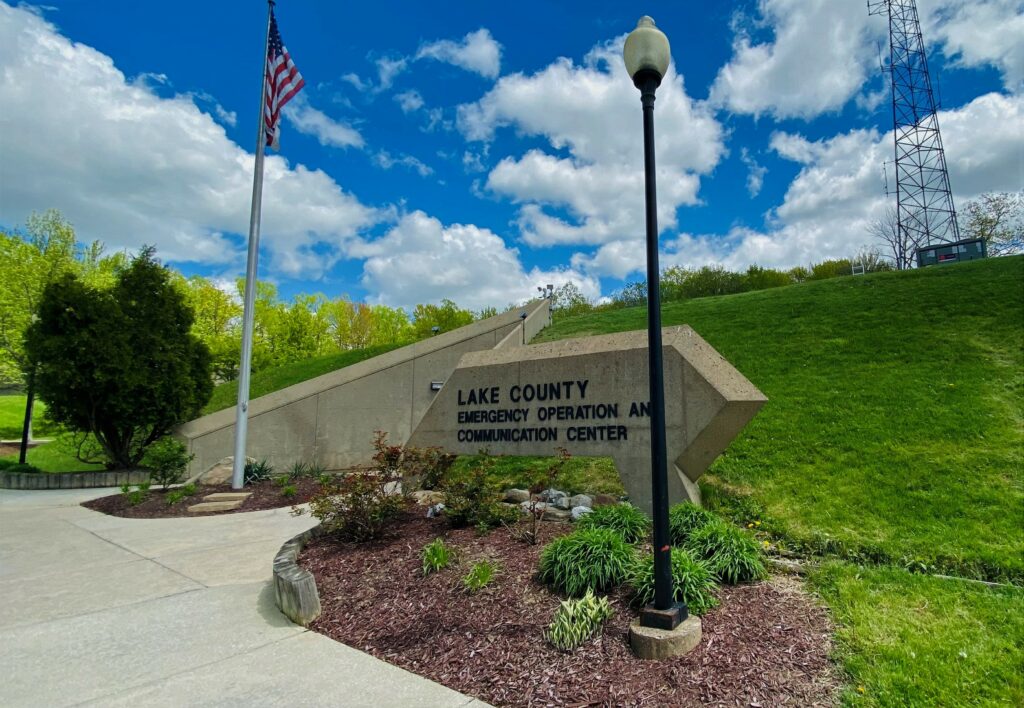 Central Communications Dispatchers are professionals who are certified in PST1, NIMS ICS, CPR and Emergency Medical Dispatch. They are a critical element in the 911 link to Life Saving Services. The Central Communications Division, under the command of Captain Daniel Bachnicki employs 35 full and part-time employees who include 1 Captain, 1 Lieutenant, 6 Sergeants, 19 full-time Dispatchers, 1 part-time Dispatchers, and 4 civilian employees. They provide enhanced 911 telephone service and Computer-Aided Dispatch (CAD) to assist in efficient dispatching of Police and Fire calls for eleven (11) police agencies and nine (9) fire departments.
_______________________________________
Central Communications Supervision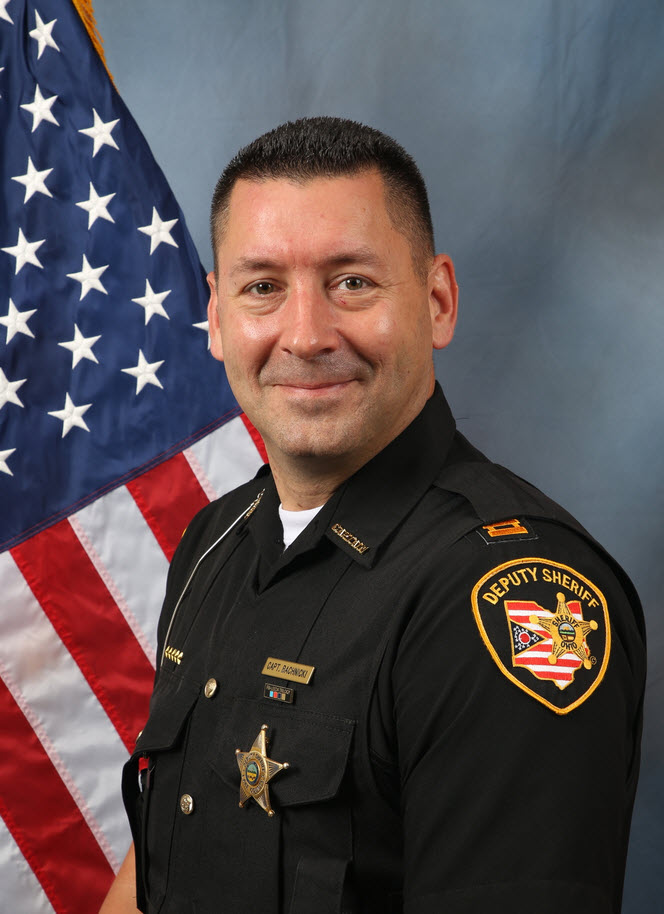 Captain Bachnicki is a graduate of the University of Toledo with a degree in Criminal Justice. He began his career with the Lake County Sheriff's Office in 1996. During his tenure, he has been a road patrol Deputy, Detective, road patrol Sergeant and road patrol Lieutenant. Prior to becoming Captain of the Communications Division, he was a road patrol platoon Commander. Captain Bachnicki also spent ten years on the Lake County Sheriff's Office SWAT Team. Captain Bachnicki brings years of management and leadership skills to Central Communications to facilitate professional service to the citizens of Lake County.

_________________________________________
In 2021, The Lake County Sheriff's Office Central Communications division handled 147,203 emergency 911 calls. As the primary PSAP (Public Safety Answering Point) in Lake County, all cellular 911 calls come into and are answered here. If the 911 call is for an agency that Central Communications dispatches for, the appropriate units are dispatched to render aid and services. If the 911 call answered is for another jurisdiction, Central Communications does a supervised transfer of the call to ensure the caller reaches the agency that will provide assistance.  In addition to the noted 911 call volume, Central Communications also answered 187,082 non-911 calls. This includes all non-emergency needs for service and public assistance. In total, Central Communications fielded 334,285 calls in 2021!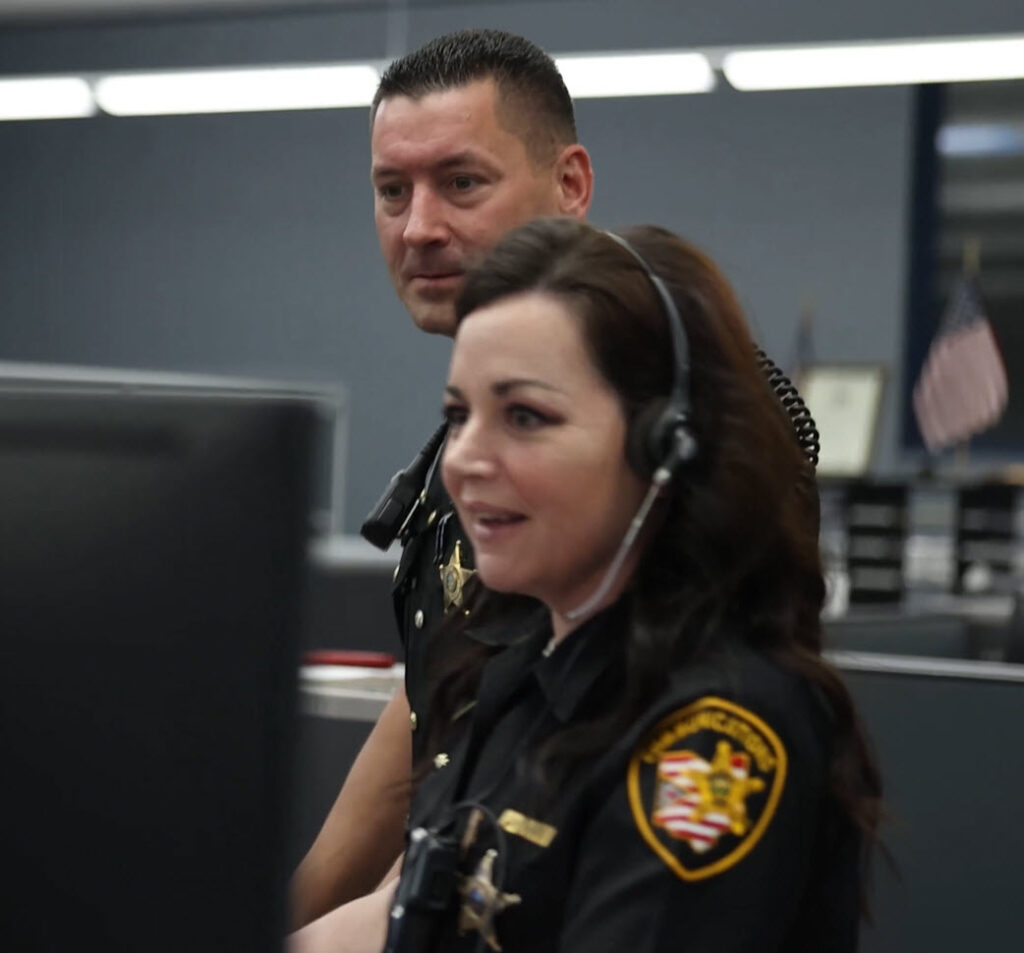 Specialized services provided include:
Central Communications is ADA compliant by providing T.D.D. telephone communications for the hearing and speech impaired. Dial 911 or 354-3434 to be connected to our T.D.D. equipment;
Provides county-wide team support for the Amber Alert Program (locating abducted children & missing adults);
County support for Silver Alert (locating missing senior adults);
Central Communications is trained in using the reverse 9-1-1, which is a rapid outbound calling system that notifies homes of important information in any given geographic area of Lake County;
Central Communications can activate the Emergency Alert System (EAS).
Central Communications has direct contact with the Perry Nuclear Power Plant. In the event of a problem at the Nuclear Power Facility.
Central Communications Division makes initial notification for the activation of the County's Emergency Operations Center (EOC); Staff during large scale events.
Central Communications provides Lake County after-hour dog file information for the safe return of a dog to its owner.
Central Communications is the centralized answering point for all Wireless 9-1-1 calls made in Lake County. Once a correct location of the caller is obtained the 9-1-1 call is supervised and transferred to the appropriate agency.
Central Communications also serves as the back-up Public Service Answering Point (PSAP) for the city of Mentor, and the Madison Township dispatch center.
Central Communications provides public education tours to groups throughout the year; such as Lakeland Community College, Boy Scouts of America, Leadership Lake County, Western Reserve Junior Service League, the Auburn Career Center, Girl Scouts, Cuyahoga County Police and Fire Agencies, Mentor Police and Cleveland Police.
Central Communications also provides emergency contact services for such groups as the Game Warden, Dog Warden, Water Rescue Teams, SWAT Teams, Humane Society, just to name a few.


Central Communications is the point of contact for AERO Medical Helicopter Services by coordinating radio communications between flight crews and ground emergency services.

New Telecommunicator Training program is overseen by Lt. Cichon and covers customer service, call taking, multitasking, CAD training and hands on call taking with our simulators.  The program is geared to reducing the basic training in most cases by two months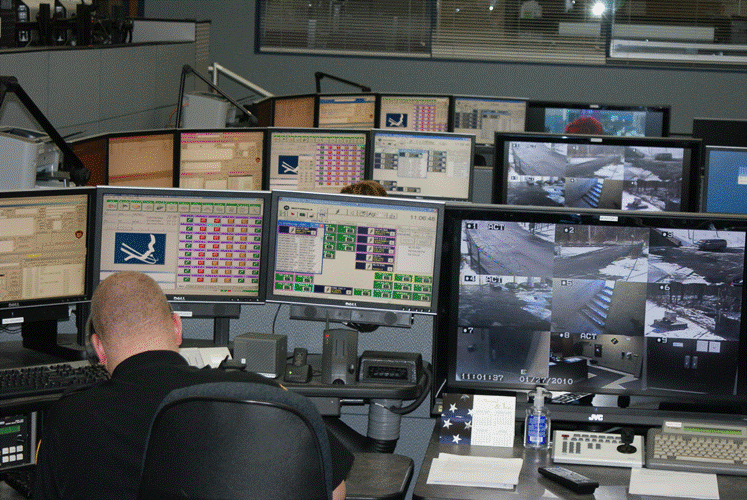 Telecommunicators acquire training and technical skills
Independently and through in-service training by the Sheriff's Office. Many employees have college educations, in addition to specialized training, such as hostage negotiations, and the National Incident Management System (NIMS), which is critical in meeting the national disaster standards outlined by FEMA. Central Communications participates in all FEMA drills conducted in Lake County.
All telecommunicators are EMD, CPR and AED trained. Dispatchers have emergency medical training, and on numerous occasions have administered medical pre-arrival instructions to persons in need.
Specialized Training: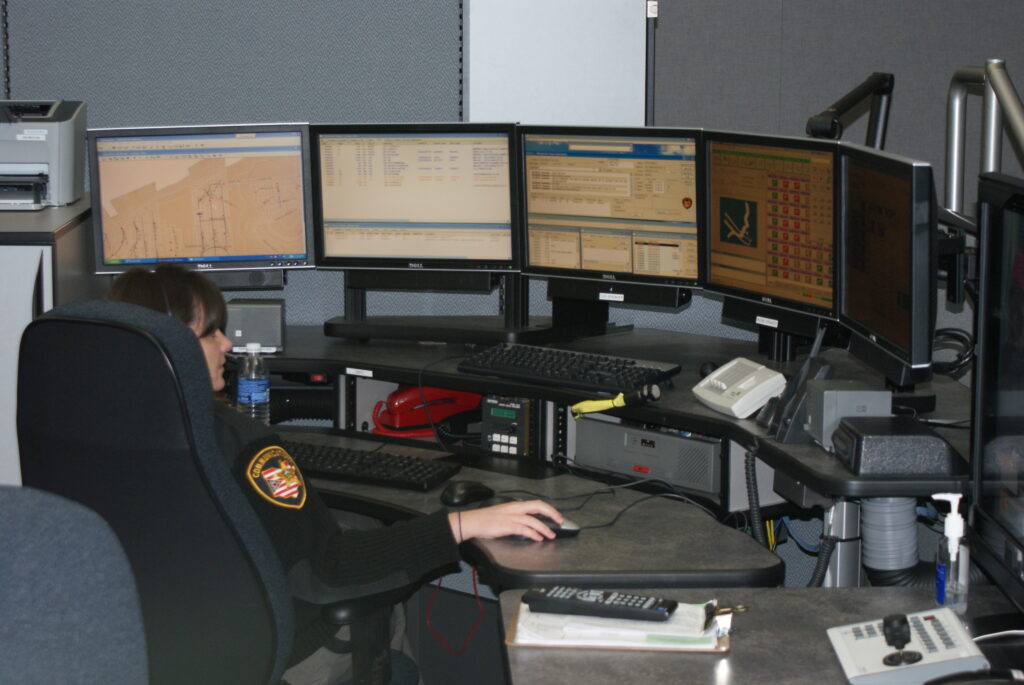 Warrant Check Team Training, Sexual Harassment Policy, National Weather Alert System, LEADS, MABAS, CPR, EMD (Emergency Medical Dispatch), EMD Refresher training, Tornado Siren Activations, PNPP Siren Activations, EAS, Financial Institution Alarm Procedure (Red Card), Active Shooter Emergency Alert, Equipment/Building Malfunction Notification, Call Taking, Wireless 911 Transfer Procedure, Language Line, Sergeant Leadership Training, Amber Alert and Amber Alert Response Team Training, Vesta Rapid outbound calling system Portable Radio Training, LEADS Training, County Wide Radio Fleet Call procedure Patching Sub fleets, Marine Patrol Activity Training,
Water Rescue and Coast Guard Notification Bomb Threats, Reginal Bomb Squad Requests, BSSA Deployment, FSA, PNPP 5 Way Phone training / Beaver Valley 5way bridge, Aircraft Crashes, Disciplinary Action Training, and NIMS are a few of the training subjects covered by our in-house trainings.
In addition, dispatchers must be trained and certified in the State's Law Enforcement Automated Data Systems (LEADS), and Computerized Criminal History (CCH).