Donations Gratefully Accepted
We are a self-funded department of Lake County, and operate primarily on license sales, fees and fines.
Any and all donations are gratefully accepted and will be put to good use on behalf of our homeless dogs.
We are always in need of bleach and bleach-based cleaners
Sometimes we need blankets, towels, and other items. Please give us a call first to find out what we need today (440)350-2640
Thank you for your generous support!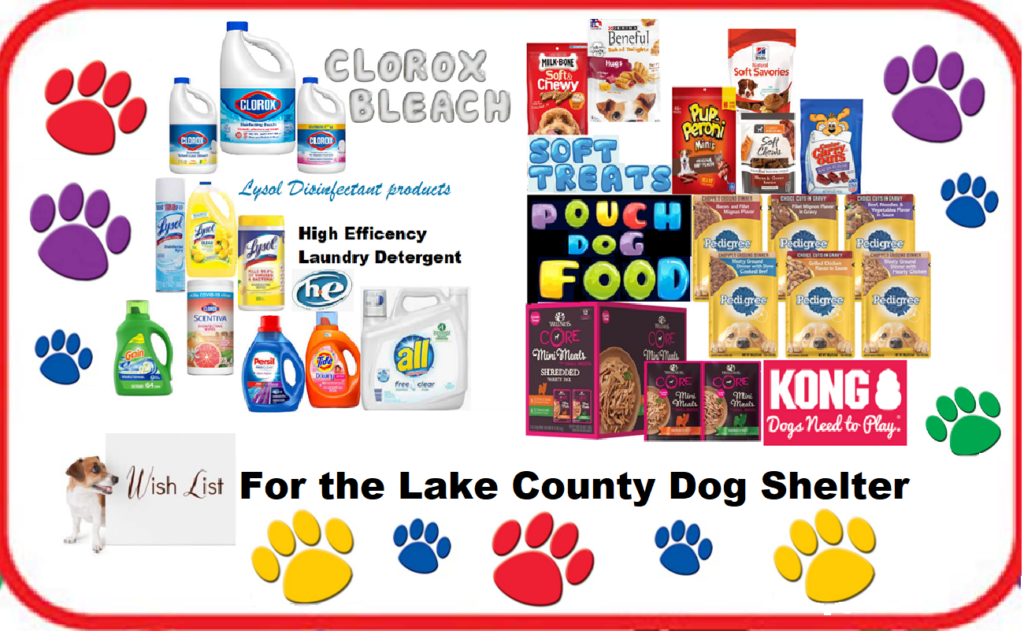 Cans for Canines
We have a recycle bin for aluminum can donations available in our west parking lot near the entrance to our dog park.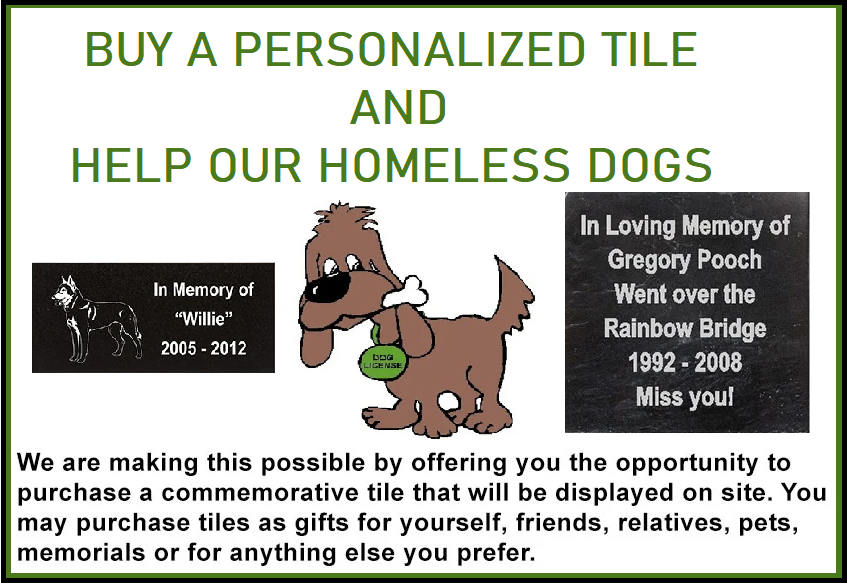 Click here to order a tile online…