Lake County, Ohio Dog License Information
A license is a lost dog's ticket home. The law requires that you attach the license tag to the dog's collar. With a valid license, you are assured that your impounded dog will be held and every attempt will be made to contact you. Without a license, your impounded dog will be held a minimum of three days. If you have a change of address or phone number, call the Dog Warden or the County Auditor with the updated information so that there will be no delay in contacting you should your dog be impounded.
One of our main goals is to ensure that every dog in the county is wearing a current dog license to make sure it will find its way home as soon as possible! The offices of the Lake County Dog Warden and Lake County Auditor offer dog licenses for sale throughout the year. The annual renewal period is between December 1 and January 31, but they are always available for purchase! Members of the public are welcome to call us regarding other agents that sell dog licenses throughout the County. You can print your dog license application form by opening the link below, then competing and mailing with the appropriate fee to:
The Lake County Auditor's Dog License Department
105 Main Street
Painesville, Ohio 44077
Please remember to include your self-addressed envelope with postage $.99 (1-4 tags), $1.23 (5-8 tags) for the return of your license.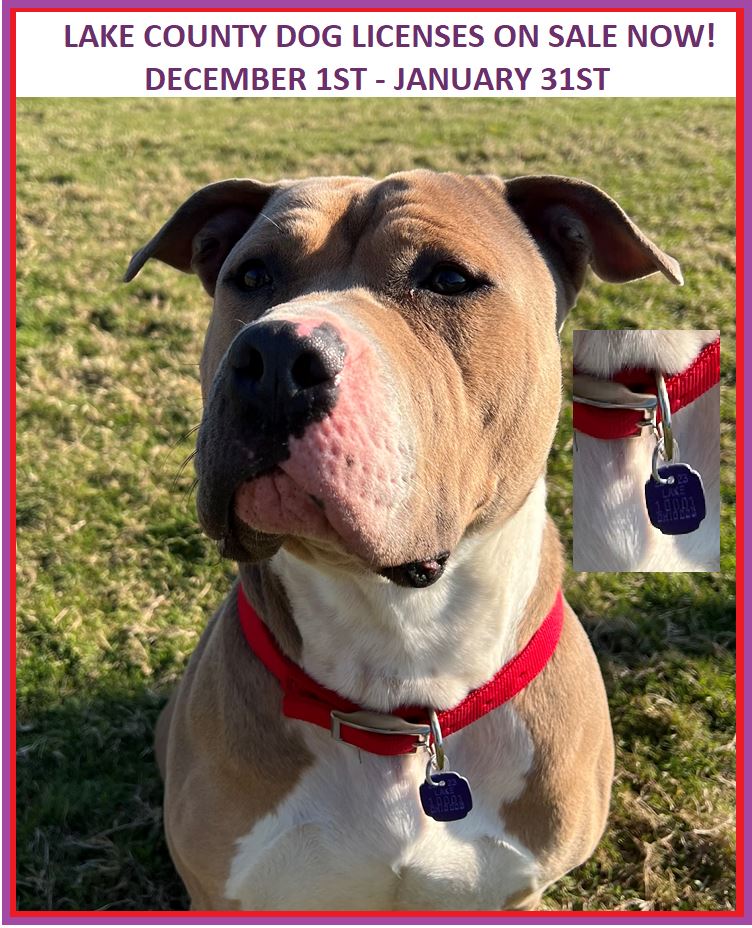 DOWNLOAD TRANSFER DOG OWNERSHIP FORM