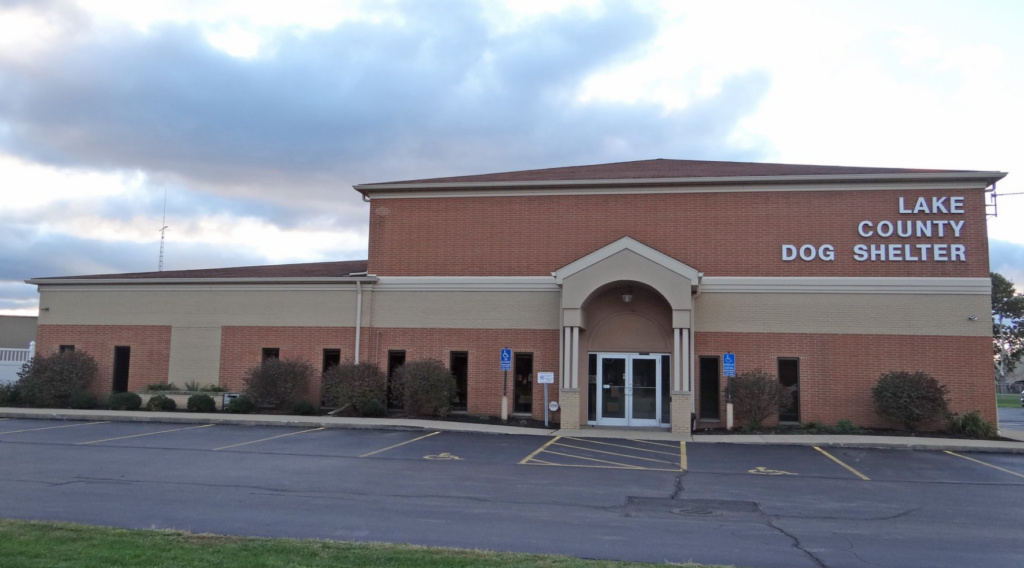 Lake County Dog Shelter
2600 North Ridge Road
Painesville, Ohio 44077
440-350-2640
email: [email protected]
Office Hours: Mon-Fri 8 am – 4:30 pm
Lunch 12pm – 1pm Closed
Closed Weekends and Holidays
Kennel Hours: BY APPOINTMENT ONLY
Tues-Fri 10 am – 4pm
Lunch 12pm – 1pm Closed
Closed Weekends and Holidays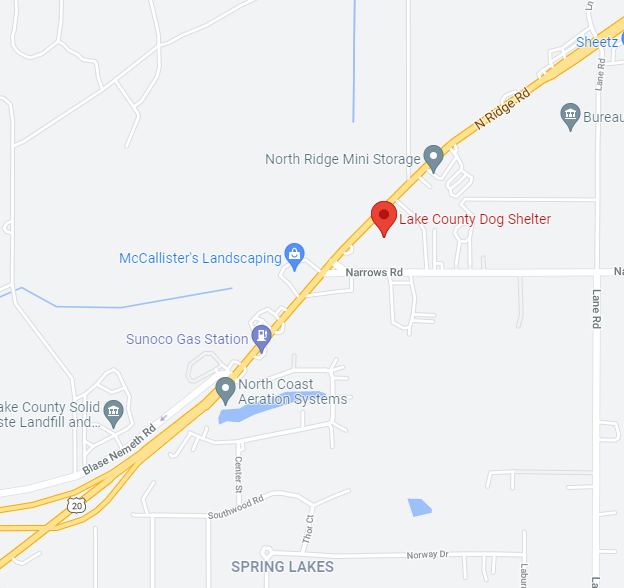 Adoptions are by appointment only.
Please call the facility at (440) 350-2640 to setup adoption appointments. You can view our adoptable pets online at Adoptable-Dogs or our FB page and Petango.
Click here to follow us on Facebook…email us at: [email protected]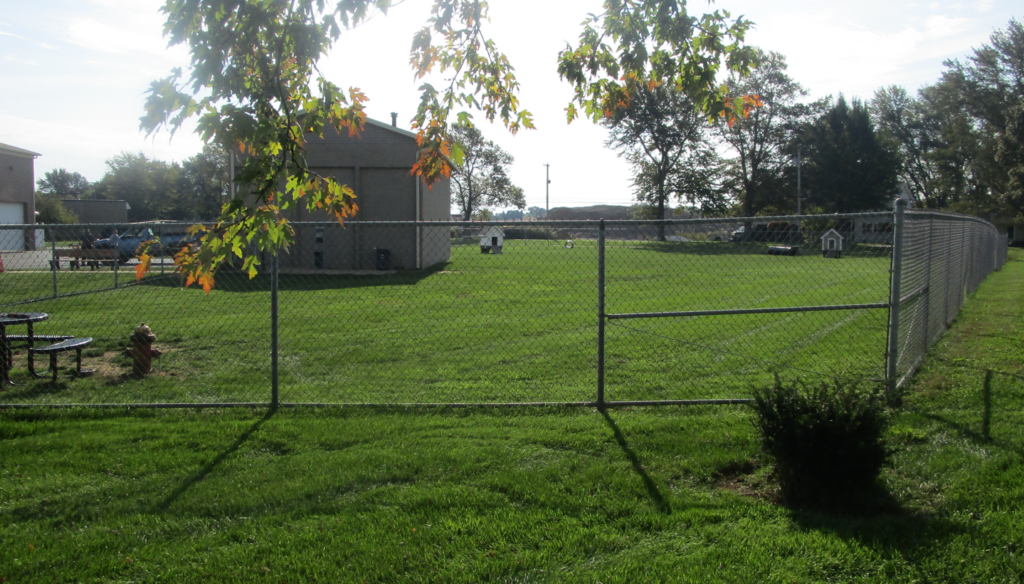 Both of Our Dog Parks are Open to the Public

PLEASE HELP US KEEP THEM CLEAN AND ENJOYABLE FOR ALL!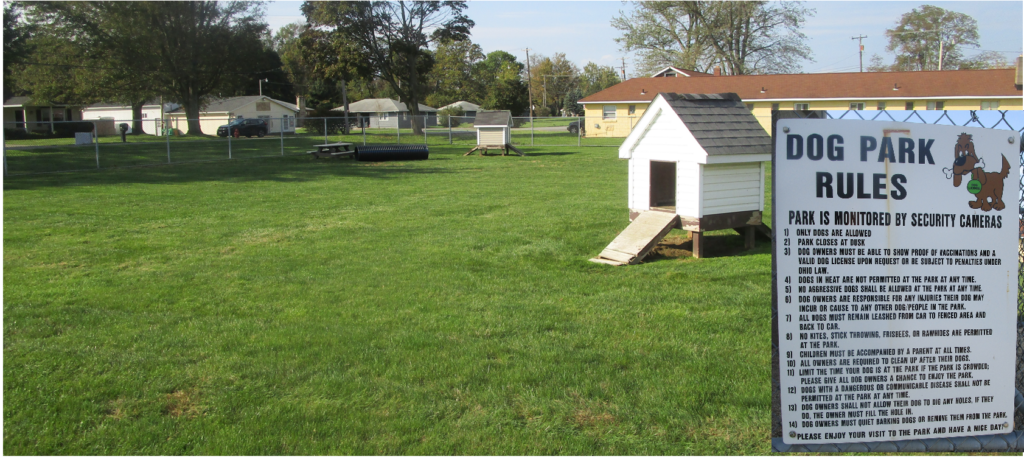 DOG PARK RULES
* CLEAN-UP AFTER YOUR DOG – INCLUDING TOYS
* DO NOT LET YOUR DOG SIT ON THE TABLES
* LIMIT YOUR TIME SO EVERYONE CAN ENJOY
* LEAVE YOUR AGGRESSIVE DOG AT HOME
* DO NOT PARK ON THE GRASS
ALL DOGS MUST WEAR A CURRENT OHIO DOG LICENSE
WE DO RANDOM CHECKS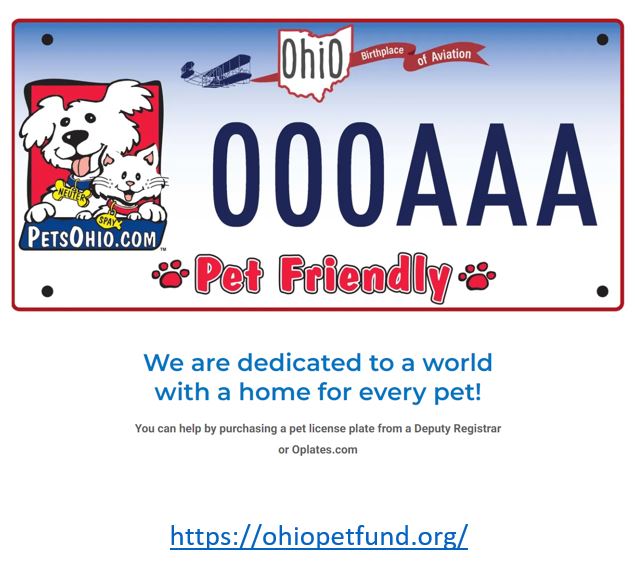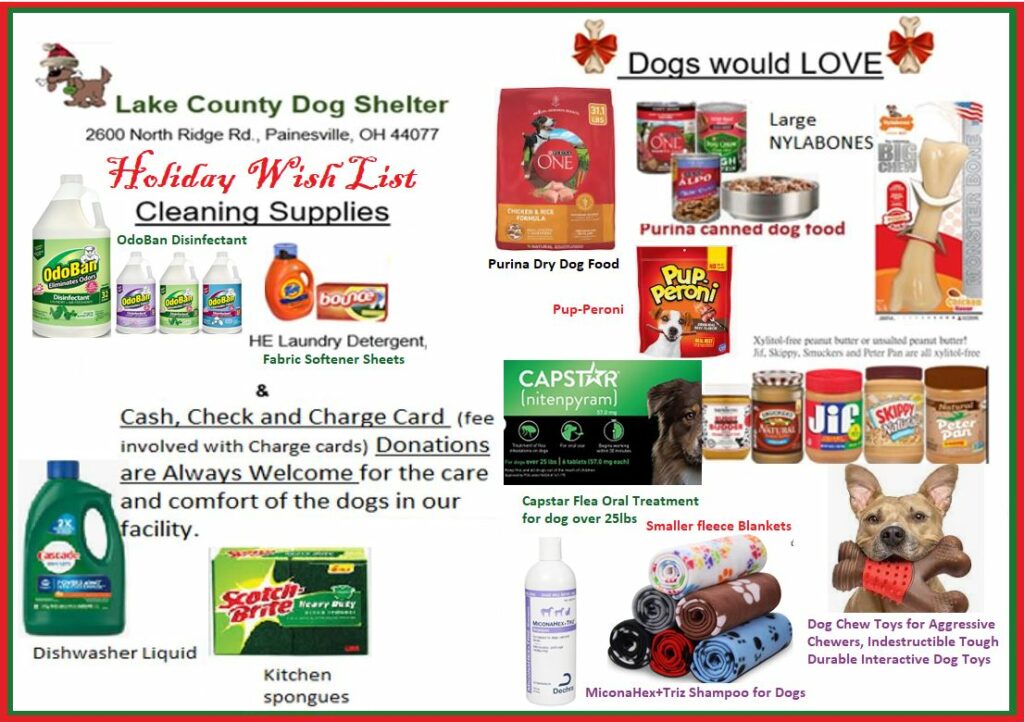 | Location Name | Address | City | Zipcode | Website | Phone |
| --- | --- | --- | --- | --- | --- |
| Lake County Dog Shelter | 2600 North Ridge Road | Painesville | 44077 | | 440-350-2640 |
| The Lake County Auditor's Dog License Department | 105 Main Street | Painesville | 44077 | | |
| Title | Description | URL |
| --- | --- | --- |
| Petango – Adoption | | https://www.petango.com/?_ga=2.105051077.753588464.1588610661-1385901692.1588610661 |
| Purchase Dog License Online | | https://www.doglicenses.us/OH/Lake/ |