Lake County to Launch 'Operation Green Light' in Support of Local Veterans
PAINESVILLE, Ohio, November 3, 2022– We are excited to announce that Lake County is joining our colleagues across the nation in launching #OperationGreenLight for Veterans, an initiative designed to shine a light on the service of our Veterans and their families.
"It is so wonderful that our great Lake County will be among the supportive counties across the nation participating in Operation Green Light for Veterans on Veterans Day this year," said Recorder Becky Lynch, member of the National Association of Counties (NACo) Veterans and Military Services Committee which launched Operation Green Light. "Monthly Veterans and Military Services conference calls present proactive ideas that consistently impact Veterans services and I am honored to be serving on the committee especially when projects like Operation Green Light shine so brightly on our cherished Veterans." Please click here to read the entire press release.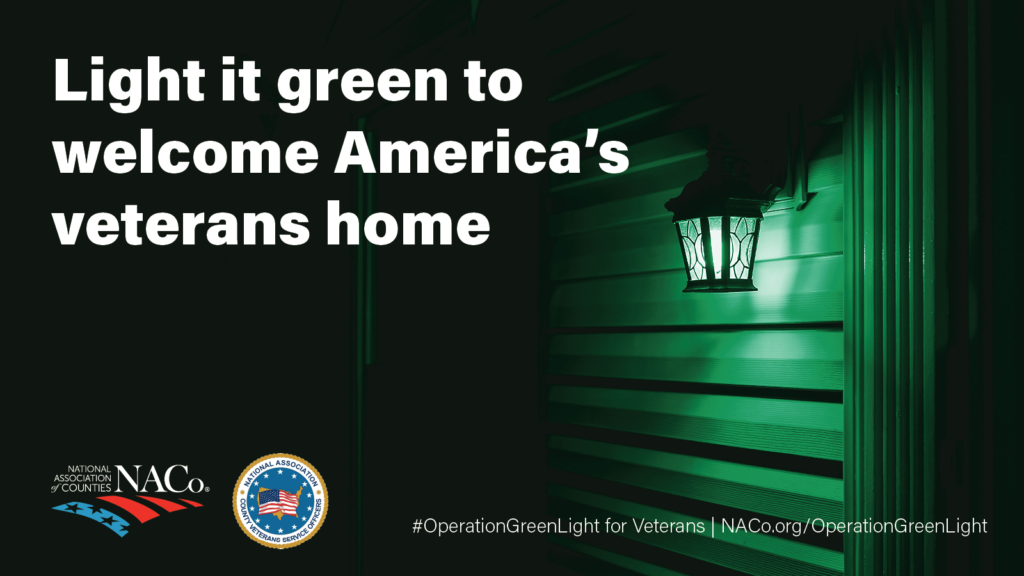 Tweet