Commissioners Proclaim Older Americans Month in Lake County, Ohio
PAINESVILLE, Ohio, May 26, 2022 – Lake County Commissioners declare May as Older Americans Month (OAM). Every May, the Administration for Community Living leads the celebration of OAM. This year's theme, Age My Way, focuses on how older adults can age in their communities, living independently for as long as possible and participating in ways they choose.
"We want to take a moment to honor the more than 63,000 Lake County senior residents who contribute their strength, wisdom, and experience to our community – as family members, friends, mentors, volunteers, civic leaders, members of the workforce, and more," said Commissioner John Hamercheck. Please click here to view the entire press release.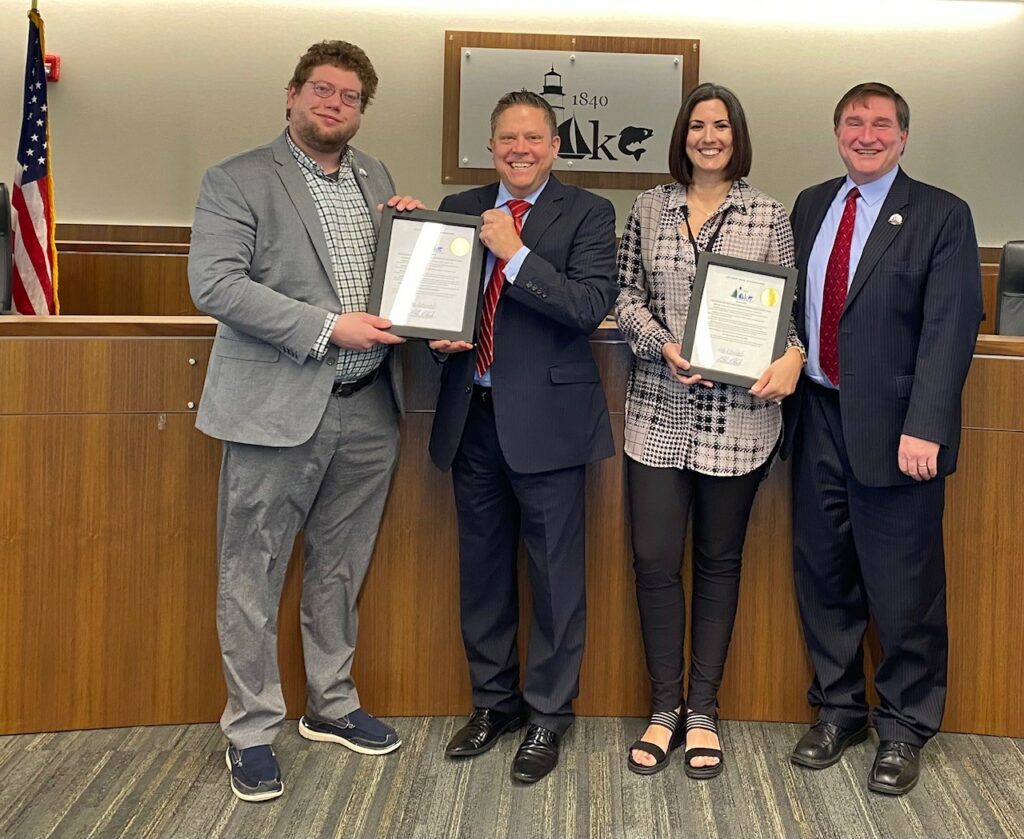 From the left: Commissioner John Plecnik, Lake County Council on Aging Chief Executive Officer Joseph Tomsick, Lake County Senior Services Coordinator Alyea Barajas, and Commissioner John Hamercheck
Tweet