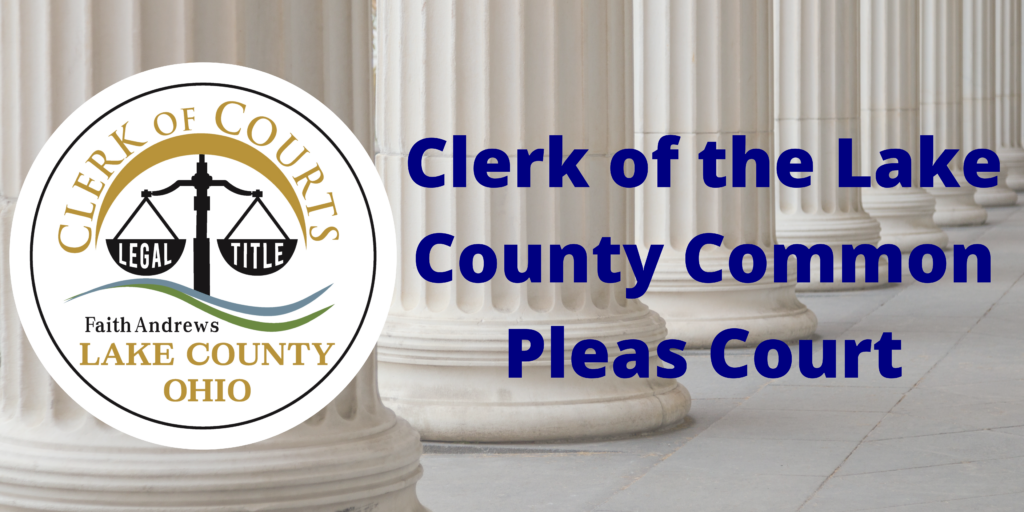 GENERAL INFORMATION ABOUT THE OHIO NOTARY COMMISSION
The Ohio Secretary of State's Office commissions and maintains records of all notaries public in Ohio. The Notary Modernization Act takes effect on September 20, 2019. Under the new law, all applications for notary commissions, renewals, online authorizations and updates to contact information must submit an application electronically to the secretary of state.
THE OFFICE OF THE SECRETARY OF STATE
Phone: 614.644.4559
https://www.sos.state.oh.us/notary/contact-us-notary-commission/
LAKE COUNTY BAR ASSOCIATION
The Lake County Bar Association is pleased to announce they have been selected as a test site.
Call 440.350.5800 or visit their website for further information
https://www.lakecountyohiobar.com/
LAKE COUNTY CLERK OF COURTS
Notice: Due to these changes in the Sate Law, the Lake County Clerk of Courts will no longer record notary commissions. Beginning September 20, 2019, it is no longer a requirement to record in your County of residence. Refer to the above contact information for assistance.