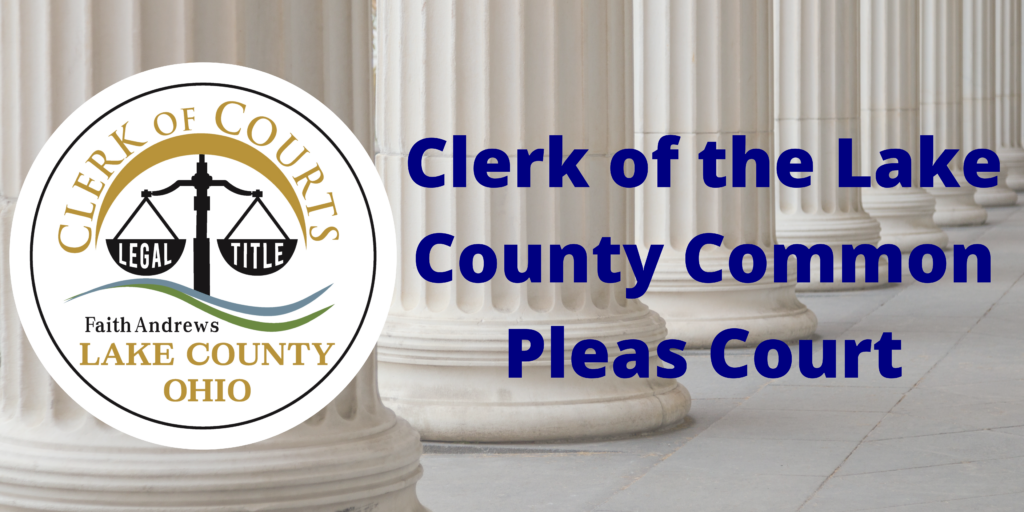 Welcome to Clerk of Courts Legal Division
Please follow the navigation links to find Clerk Legal Division forms, applications, orders of protection, record search and other legal content.
e-Services support
If anyone is requiring assistance with the e-Services portal, please call the dedicated support line at 440-350-2222. If you call after hours, please leave a voicemail message and we will respond as soon as possible.
e-Filing
e-Services
Foreclosure eFiling is mandatory as of January 11, 2019.
Criminal eFiling is mandatory as of August 2, 2021.
Civil eFiling is mandatory as of October 4, 2021

DOMESTIC RELATIONS COURT:
Effective 7/23/2021, Court filings are to be sent to the Lake County Clerk of Courts by Regular U.S. Mail, express mail or by commercial carrier service. In person filings are not necessary. Email filings will no longer be accepted.


GENERAL DIVISION COURT:
Foreclosure and criminal cases will only be accepted via eFiling effective August 2nd, 2021. All others may be submitted in person or sent through regular mail.
Hours of Operation and Location
The Legal Division
is located at:
Lake County Courthouse West Annex
25 North Park Place
Painesville OH 44077-3416
Our mailing address is:
Lake County Clerk of Courts
25 North Park Place
Painesville, OH 44077-3416
Our telephone numbers is:
440-350-2657
Our hours are:
Monday – Friday
8:00 A.M. – 4:30 P.M.