Active Military and Overseas Citizens
Voting Process
UOCAVA citizens are U.S. citizens who are active members of the Uniformed Services, the Merchant Marines, and the commissioned corps of the Public Health Service and the National Oceanic and Atmospheric Administration, their eligible family members, and U.S. citizens residing outside the United States.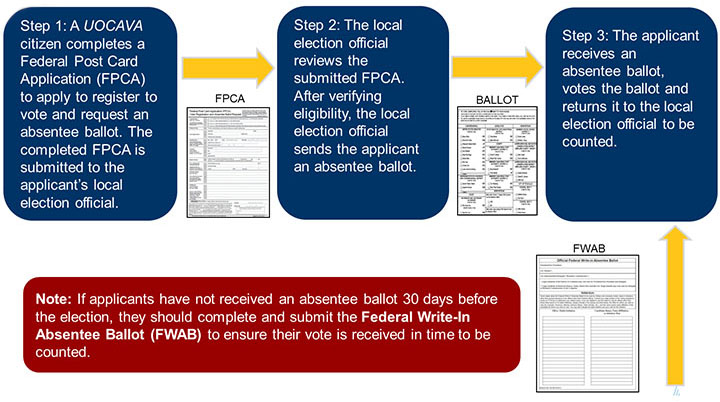 The Federal Voting Assistance Program supports UOCAVA citizens and election officials by providing necessary absentee voting forms, materials and training guidance. 

If you have any questions, please feel free to contact our office. We would be happy to assist you. Simply call 440-350-2700.