Skip to Resources Section
Lake County SWCD provides leadership and technical expertise to guide the protection and conservation of the unique soil and water resources of the county

Announcements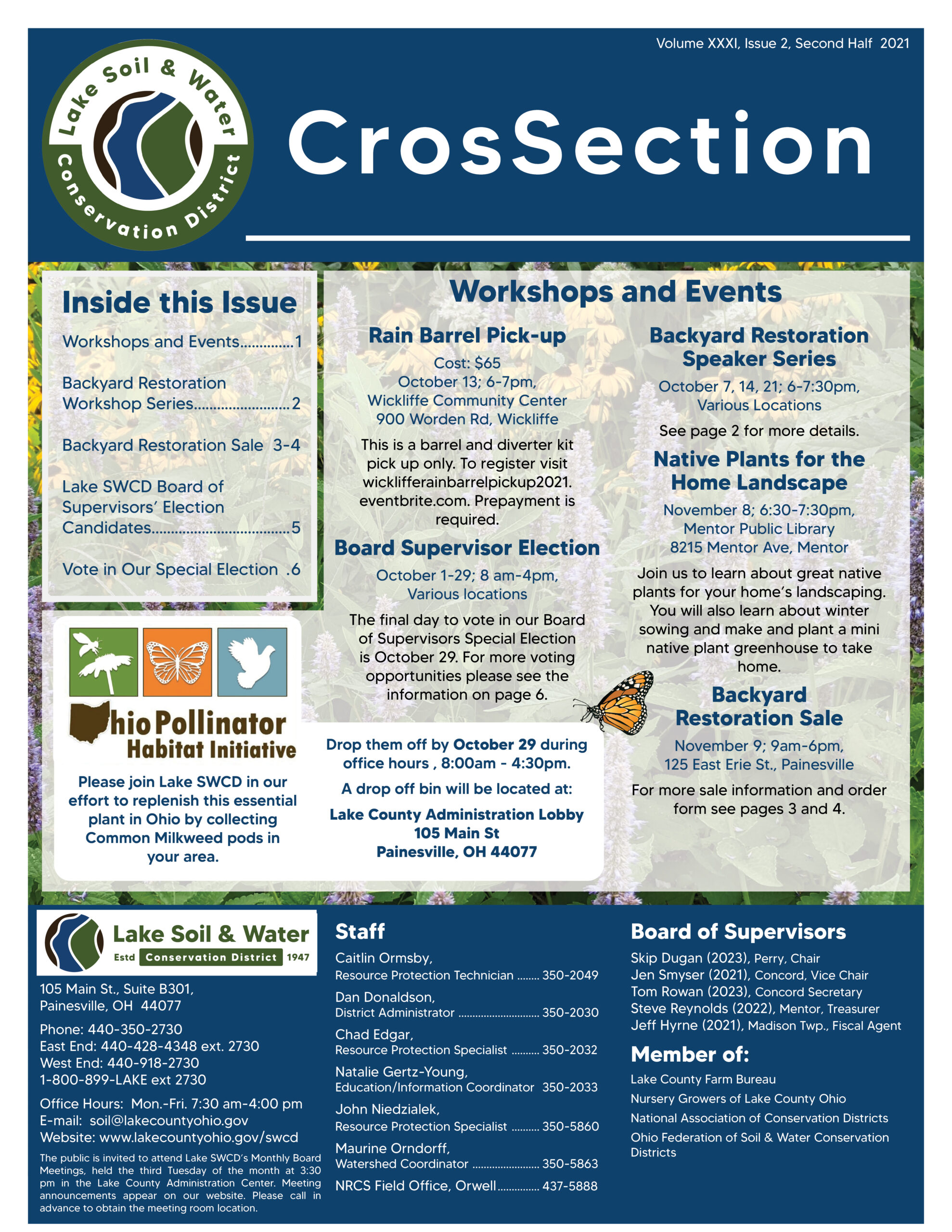 ---
Is your backyard stream eroding?
Having some trouble with your lakefront property?
Pond need some TLC?

Join us for our 2021 Backyard Restoration Workshop Series!

This workshop series highlights the conservation work being done around the county and how you can use these concepts to help you plan your own stream, lakefront or pond restoration.

Eligible attendees are encouraged to vote in the Lake County Soil & Water Conservation District Board of Supervisors's Special Election before or after the workshops.

Registration links:
Pond Management Workshop
backyardrestorationworkshopseries-ponds.eventbrite.com

Coastal Erosion Workshop
backyardrestorationworkshopseries-coastal.eventbrite.com

Streambank Erosion Workshop
---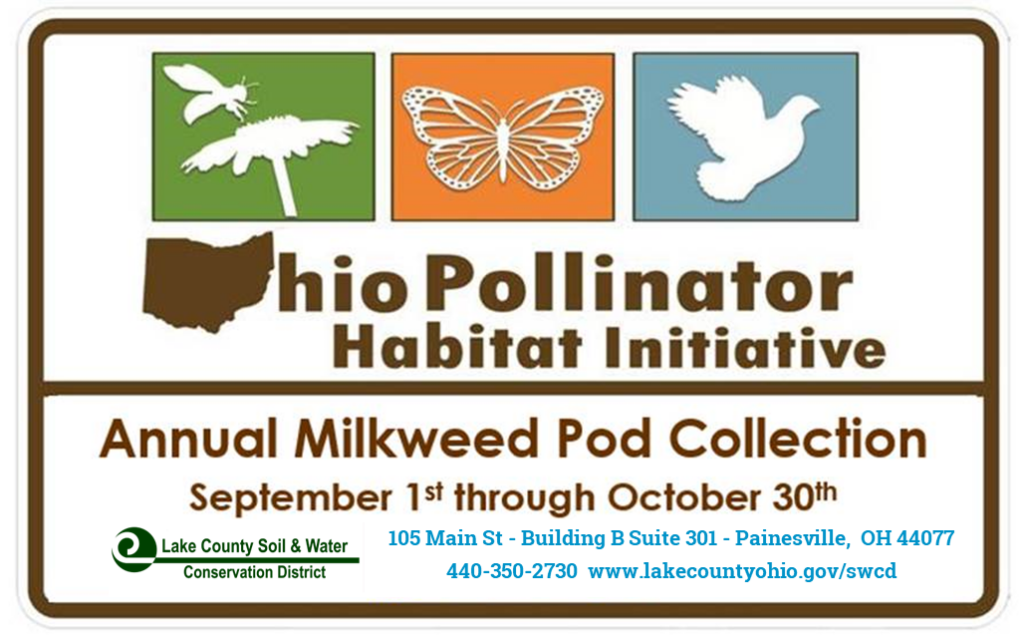 MILKWEED POD COLLECTION TO START SEPTEMBER 20
PLANTING MILKWEED FOR MONARCHS IS VITAL!
To help foster the creation of habitat for the monarch butterfly, Ohio Pollinator Habitat Initiative (OPHI), in cooperation with Ohio Soil and Water Conservation Districts is organizing a Statewide Milkweed Pod Collection this year starting September 1st and ending October 31st.Milkweed is essential to the survival of monarch butterflies in Ohio and Ohio is a priority area for monarchs. The monarch butterflies that hatch here in the summer migrate to Mexico for the winter and are responsible for starting the life cycle all over again in the spring.
Since 2015, volunteers have collected approximately 5000 gallons of common milkweed seed pods, totaling over 22 million seeds! Milkweed is the only host plant for the Monarch butterfly for egg laying and caterpillar rearing. It also serves as a food source for Monarchs as well as many other pollinator species. The disappearance of milkweed across the U.S. has contributed to the 80% decline of the eastern monarch butterfly population over the last 20 years.
During September – October, everyone is encouraged to collect Common Milkweed pods from established plants and drop them off at a pod collection station. The majority of Ohio counties have a Milkweed Pod Collection Station, most of them being located at the local Soil and Water Conservation District (SWCD) office such as the Lake Soil & Water Conservation District.
Due to the climate here in Lake County our Milkweed Pod Collection will run from September 20 – October 31.
The Milkweed Pod Drop Off Bin will be located in the Main Lobby of the Lake County Administration building located at 105 Main St in Painesville.
---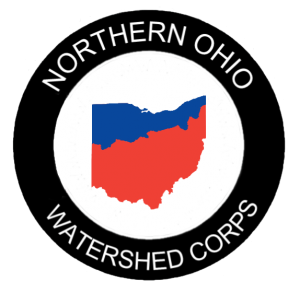 Lake SWCD is a host site for the Americorps program