---
2023 Healthy Aging Grant

Application and Budget Request worksheet due Friday, December 8, 2023 by 4PM.
---
Welcome! This page is designed to bring you information on senior services in Lake County and provide information on the Lake County Senior Levy. If you would like additional information or have questions, please contact Alyea Barajas, Senior Services Manager, at (440) 350-2748 or [email protected].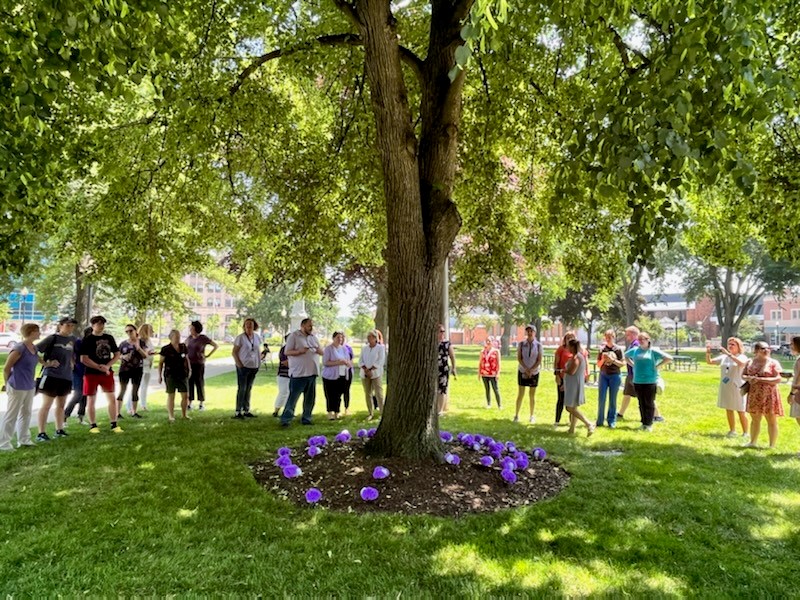 Lake County's Senior Levy was first approved by voters in November, 1992. In November 2017, voters approved a levy renewal and increase resulting in a total levy collection of 0.8 mills for five years. Levy funding is reserved for providing or maintaining senior citizen services or facilities and is authorized by sections 307.694, 307.85 and 5705.19 of the Ohio Revised Code.

In 2012, the Lake County Board of Commissioners established the Lake County Senior Citizens Advisory Panel. The purpose of the Panel is to serve as an advisory and recommending body to the Commissioners and to facilitate equitable and beneficial allocation and distribution of the levy funds.

Levy funds are distributed to various senior services agencies in Lake County and help fund programs such as senior center activities, congregate meals, home-delivered meals, non-medical home health care services, Adult Protective Services, volunteer guardian services, non-medical in-home care, volunteer opportunities, social work services, and more.

Latest News
On Thursday, June 17, 2021 the Board of Lake County Commissioners recognized two volunteer heroes […]
June 15, 2021 is World Elder Abuse Awareness Day here in Lake County and across […]
The Retired and Senior Volunteer Program of Lake County, also known as RSVP, will be […]
Senior Services Resources
| Name | Job Title | Phone | Email |
| --- | --- | --- | --- |
| Barajas, Alyea | Senior Services Coordinator | 440-350-2748 Ext. 12748 | [email protected] |
| Kane, Cristen | Volunteer Services Coordinator | 440-350-5360 Ext. 15360 | [email protected] |
| Location Name | Address | City | Zipcode | Website | Phone |
| --- | --- | --- | --- | --- | --- |
| Lake County Administration Center | 105 Main St. Suite A530 | Painesville | 44077 | https://www.lakecountyohio.gov/ | 440-350-2748 |
| Title | Description | URL |
| --- | --- | --- |
| Alzheimer's Association | | https://www.alz.org/ |
| Lake County ADAMHS Board | | http://www.helpthatworks.us/im-looking-for-help/ |
| Lake County Council on Aging | | https://www.lccoa.org/ |
| Lake County Free Clinic | | http://www.lakefreeclinic.org/ |
| Lake County General Health District | | https://www.lcghd.org/ |
| Lake County Veterans Service Commission | | https://www.lakecountyohio.gov/veteran-services/ |
| Laketran | | https://laketran.com/dial-a-ride/ |
| Lifeline | | https://lclifeline.org/ |
| National Council on Aging | | https://www.ncoa.org/ |
| Ohio Department of Aging | | http://www.aging.ohio.gov/ |