**Meeting Announcement**
Upcoming Lake County Narcotics Agency Executive Board Meetings
Wednesday, December 6, 2023 at 1:00 pm
January 3, 2024 at 1:00 pm
February 7, 2024 at 1:00 pm
March 6, 2024 at 1:00 pm
April 3, 2024 at 1:00 pm
May 1, 2024 at 1:00 pm
June 5, 2024 at 1:00 pm
July 3, 2024 at 1:00 pm
August 7, 2024 at 1:00 pm
September 4, 2024 at 1:00 pm
October 2, 2024 at 1:00 pm
November 6, 2024 at 1:00 pm
December 4, 2024 at 1:00 pm
Meeting dates are subject to change, please check for updates.
All meetings held at the Lake County Commissioner's Office 5th Floor Conference Room
105 Main Street Painesville, OH 44077
Welcome to the Lake County, Ohio Narcotics Agency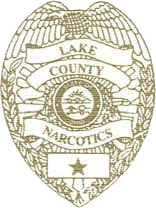 The Lake County Narcotics Agency in Ohio was established in January 1979 by the Lake County Commissioners and the Lake County Association of Chiefs of Police. An Execu­tive Board com­prised of the county prosecutor, one county commissioner, one city manager/mayor, and four chiefs of police from local municipali­ties oversees the operations of the agency.


In June of 1982 a 0.20 mill continuing levy was passed to fund the agency. The agency structured its mission to focus on working closely with local, state, and federal law enforcement agencies to combat drug abuse in Lake County Ohio.

The Lake County Narcotics Agency strives to combat the drug problem through quality narcotics in­vestigations, community awareness, and educational programs. The agency's leader­ship and personnel are fully committed to making Lake County a safe and drug-free commu­nity for all to enjoy.
The Lake County Narcotics Agency is a full-time county drug enforcement agency that provides support to 22 municipal and village police departments and the Lake County Sheriff's Office.
Latest News
**Meeting Announcement** Lake County Narcotics Agency Executive Board Meeting Wednesday, November 2, 2022 at 1 […]
| Name | Job Title | Phone | Email |
| --- | --- | --- | --- |
| Hengst, Patrick | Director | 440-350-3333 | |
| Location Name | Address | City | Zipcode | Website | Phone |
| --- | --- | --- | --- | --- | --- |
| Lake County Narcotics Agency | P.O. Box 490 | Painesville | 44077 | | |