Emergency Management Agency (EMA)
Wireless Emergency Notification System (WENS)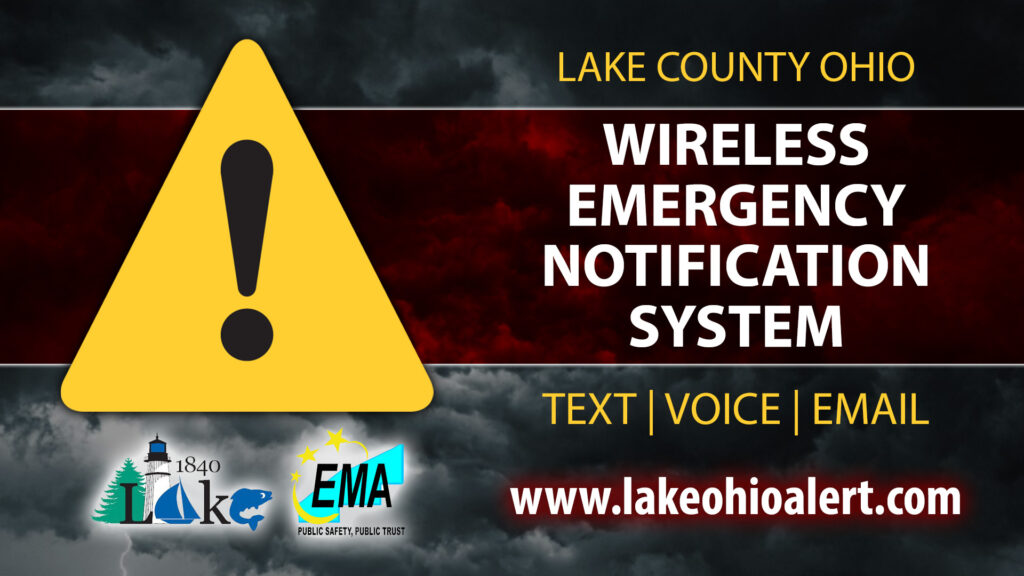 CLICK BELOW FOR AVAILABLE CLINICS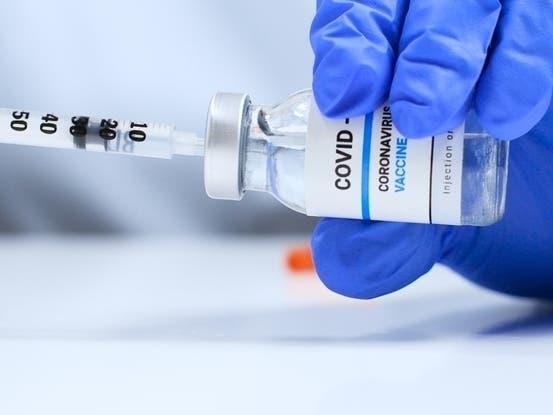 Our Vision
The Lake County Emergency Management Agency seeks to promote safer, less vulnerable communities with the capacity to cope with hazards and disasters.
Our Mission
The Lake County Emergency Management Agency (EMA) will protect Lake County communities by coordinating and integrating all activities necessary to build, sustain, and improve the capability to mitigate against, prepare for, respond to, and recover from threatened or actual natural disasters, acts of terrorism, or other man-made disasters.
Agency Operations Profile
Established under the 5502 Chapter of the Ohio Revised Code, and operating under the authority of the Board of County Commissioners, the Lake County Emergency Management Agency coordinates disaster and large-scale emergency response and recovery at the county level. Emergency management is a discipline that involves preparing for disaster before it occurs, disaster response (e.g., emergency evacuation, decontamination, providing shelter, etc.), and supporting, and rebuilding our community after natural or human-made disasters have occurred. Effective emergency management relies on thorough integration of emergency plans at all levels of government and non-government involvement.
Utilizing National Response Framework principals, we are prepared to present a unified response to disasters and emergencies. State and Federal assistance is requested through the EMA when all available local resources are committed and/or a "State of Emergency" is declared. Emergency management actually starts at the local government level and only increases to the next higher organizational level after the current level's resources have been exhausted. In the private sector, emergency management is sometimes referred to as business continuity planning.
Management of response activities follow the principles of the Incident Command System and the National Incident Management System.
The Incident Command System (ICS) is a standardized, on-scene, all-hazards incident management approach that:
Allows for the integration of facilities, equipment, personnel, procedures, and communications operating within a common organizational structure.
Enables a coordinated response among various jurisdictions and functional agencies, both public and private.
Establishes common processes for planning and managing resources.
ICS is flexible and can be used for incidents of any type, scope, and complexity. ICS allows its users to adopt an integrated organizational structure to match the complexities and demands of single or multiple incidents.
The National Incident Managment System (NIMS) provides a systematic, proactive approach to guide departments and agencies at all levels of government, nongovernmental organizations, and the private sector to work seamlessly to prevent, protect against, respond to, recover from, and mitigate the effects of incidents, regardless of cause, size, location, or complexity, in order to reduce the loss of life and property and harm to the environment. NIMS provides the template for the management of incidents, while the National Response Framework provides the structure and mechanisms for national-level policy for incident management.
It is the responsibility of Lake County's government to protect life and property from the effects of hazardous events. Each local government has the primary responsibility for emergency management activities. When the emergency exceeds this county's capability to respond, assistance will be requested from the state government. Lake County's Emergency Operations Plan plan is based on the concept that initial emergency management (response) will, to the maximum extent possible, be by Lake County and/or local municipalities. Assistance needed will be requested by executing in-place mutual aid agreements with all county municipal agencies, such as, with the Red Cross, Salvation Army and other volunteer groups, and with the Ohio Emergency Management Agency.
At the direction of the Lake County Emergency Management Agency, Lake County and its municipalities have developed a Multi-Jurisdictional Hazard Mitigation Plan in an effort to indicate probable hazard risks, profile future hazard events, estimate damage and losses as a result of future hazard events, and advocate projects to mitigate, or reduce, the effects of the identified hazards on the communities within the county. The plan aims to create safer, more disaster-resistant communities.
Contact Information
Joseph Busher, EMA Director
[email protected]
Phone: 440 350-5499
Fax: 440 350-5397
Postal Address: 8505 Garfield Road, Mentor, Ohio 44060
For general information email us at: [email protected]
Emergency Management Agency (EMA) Resources
| Location Name | Address | City | Zipcode | Website | Phone |
| --- | --- | --- | --- | --- | --- |
| Emergency Management Agency | 8505 Garfield Road | Mentor, OH | 44060 | | 440-350-5499 |