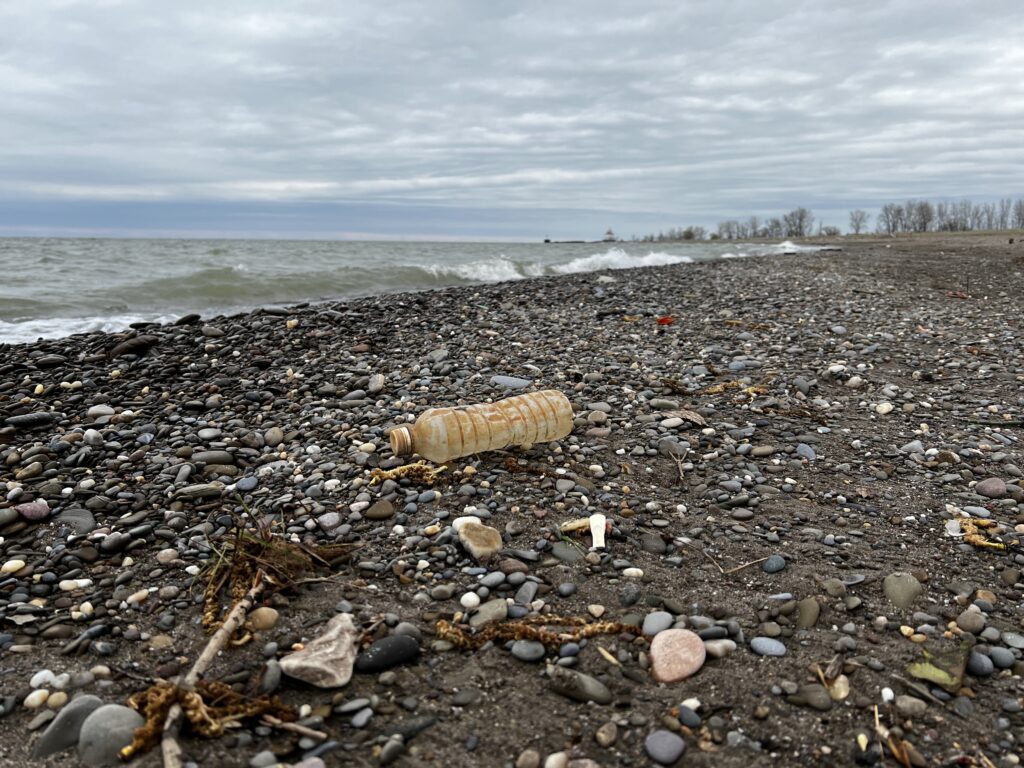 Did you know that every piece of plastic ever produced is still on earth in some way, shape or form? Plastic pollution in our rivers and Lake Erie will never fully decompose on its own, it will only break into smaller and smaller parts. These small pieces may be eaten by fish or other wildlife, or end up in our drinking water.
The Village of Fairport Harbor is hosting an outdoor art exhibit titled "Sand Castle Out of Water". There are 48 sand castles displayed along High St. and 3rd St. in the Village through the end of September. The LCSMD took the opportunity to raise awareness of plastic pollution in stormwater and Lake Erie, and that stormwater flows directly to our local waterways, untreated.
Many of the plastic pieces used to create our Sand Castle Out of Water were collected from our nearby Lake Erie beaches. Much of the litter found in the lake and on the beach may have washed there with stormwater, since stormwater is not treated at a wastewater treatment plant. Anything that enters a storm drain or roadside ditch, will wash directly to our rivers and Lake Erie. We all need to do our part to keep plastics out of Lake Erie and keep stormwater clean! Please remember to properly dispose of your plastics and trash.