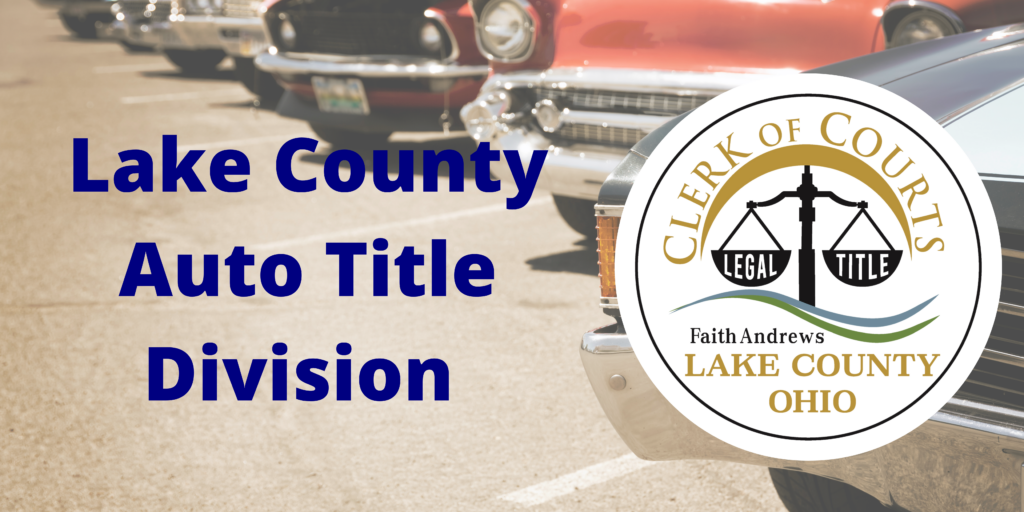 Transfer-on-Death of a Motor Vehicle, Watercraft or Outboard Motor
Title Bureau Central – Mentor
8804 Mentor Ave.
Mentor, OH 44060
440.350.2800
Title Bureau West – Wickliffe
30188 Euclid Ave.
Wickliffe, OH 44092
440.918.3425
Transfer-on-Death of a Motor Vehicle, Watercraft or Outboard Mortor
Informational Facts
If as a sole owner of a motor vehicle, watercraft or outboard motor vehicle, you intend to transfer the ownership of this vechicle to a beneficiary or beneficiaries, you must list the designated beneficiary or beneficiaries on the certificate of title.
The designation of "transfer on death" (TOD) has no effect on your ownership of that item and may be cancelled or changed at any time without the consent of the beneficiaries.This action avoids probate court and allows you to take possession of the vehicle and or to sell it without delay.
Upon your death, the ownership of the vehicle passes to the TOD beneficiary or beneficiaries who survive you. If no designated beneficiary survives you, the item will need to be included in your probate estate.
To enact this change: you must sign an affidavit (located on our website) listing the following:
Description of the vehicle including the VIN/MIN.
Beneficiary(s) full legal name, address, SSN and date of birth.
The affidavit must be signed in the presence of a notary public and returned to a Title Bureau office for it to be in effect. A new certificate of title will need to be printed with the TOD designation.
To complete the transaction, your beneficiary will need to present a certified copy of the death certificate.
See the application form below.