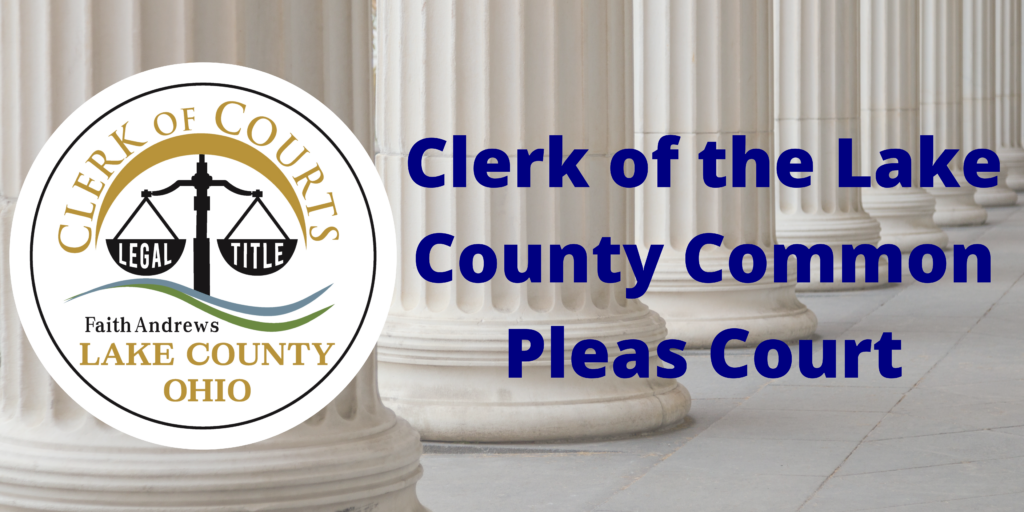 Job Title: Bookkeeping Deputy Clerk – Legal Office
Job Overview:This position is at-will and shall report to the Clerk of Common Pleas Court through their supervisor at the Legal Division.
Primary responsibilities for this position include, but are not limited to, daily balancing of the cash drawer on a rotation with the other bookkeepers, scanning and depositing of cash/checks, and completion of end of day procedures. Complete end of month procedure, make payments to the State of Ohio, and pay-ins to the county. Manage weekly accounts receivable on rotation with the other bookkeepers Cost out cases and send invoices to the respective parties. Process payments for garnishments. Produce and send past due costs to the Ohio Attorney General Collections Program. Annually process unclaimed funds reports and produce 1099's.
Qualifications: Must possess high school diploma or G.E.D. with course work or experience in office practices and procedures, basic typing, and/or any equivalent combination of education, experience, and training which provides the required knowledge, skills, and abilities. Qualified candidates must have broad knowledge of office practices and procedures, computer keyboarding, bookkeeping experience, and knowledge of Windows-based computer systems as well as an aptitude for serving the public. There are moderate physical requirements, such as lifting/moving/shifting file boxes (30-50lbs), in all weather conditions.
Hours: Full-time, 40 hours per week, Monday – Friday 8:00 a.m. to 4:30 p.m.
Compensation: Commensurate with experience. Full-time benefits package available after competition of first month.
A resume should be sent to: [email protected]kecountyohio.gov by Friday, July 29, 2022.
Tweet